I purchased a new Sony 5 Disc CD Player from Best Buy during the holidays. They threw in a free 4 Year Warranty (worth $50) that was nice.
My Yaquin Tube Amp is on top - drives my M2s & pair of EP-400s.
Sony SS Receiver on the bottom - drives my M3s.
The three
5 Disc Changers
have the new Sony CDP on top. It's main feature is the USB Thumb Drive port that the previous one doesn't have. It feeds the Sony SS Receiver.
Next is the superb Denon that I use mainly for SACDs into the Tube Amp.
My 10 year old Sony CDP (still working just fine) is on the bottom of the stack also feeding the Sony Receiver.
In the modern era of streaming & all of the new doodads out there, this is kind of retro way of playing music without going to vinyl. So I have the choice of 15 discs plus a Thumb Drive ready to go all the time.
I've been madly ripping CDs to a Thumb Drive (new to me) in anticipation of using it in the CDP, car & perhaps the AxiomAir.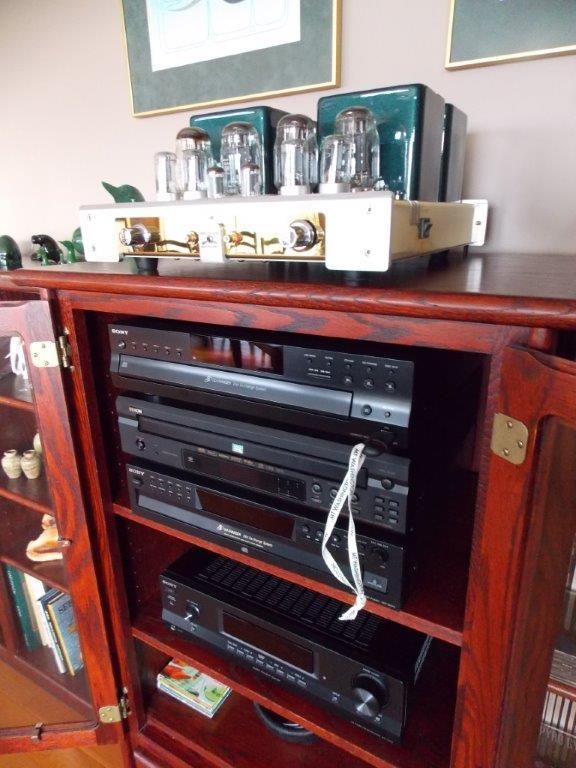 TAM