Posted by: MarkSJohnson
Don't tell the wife..... -
03/07/12
10:09 AM
I think I'm going to order a VP160. And I'm not going to ask Joyce. I'm just going to do it. Because I'm the man, dammit. (I'm peeing myself just a little bit because I'm nervous of the ramifications).
So, I bought an LG 55" last Fall that's sitting on a couple of boxes to get it up higher than the VP150 I currently have. I'll plan on wall mounting the LG
if
when I buy the 160. Here's a quick snapshot (I'll take a nice one when the setup is complete):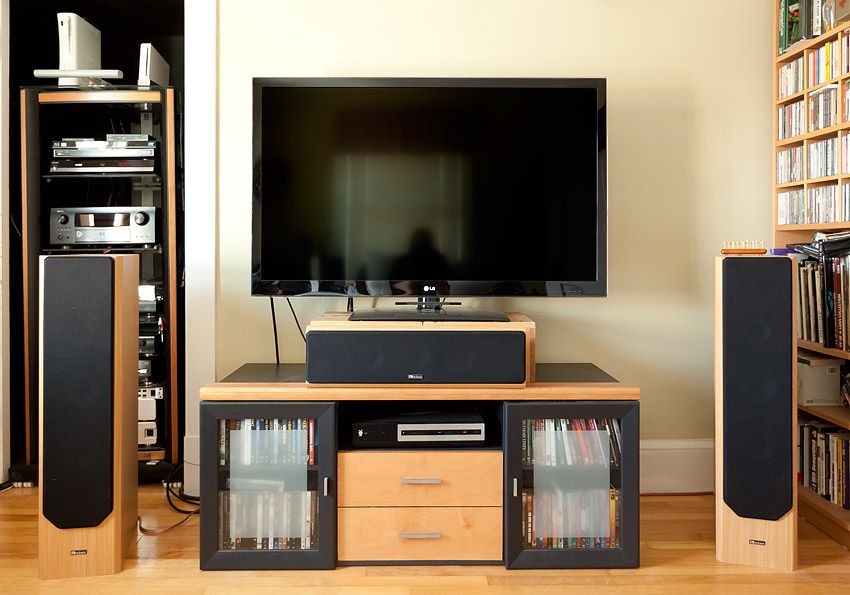 So, the question: Do I go with the Mansfield Beech (an extra $50) to match my existing speakers (and to some degree, the floors, etc) or do I go with black so it doesn't stand out as much (picking up on the black on the TV Stand and the black frame of the TV)?