Posted by: CatBrat
My HT evolution project. -
02/27/10
10:26 PM
I got bored, so I thought I'd post some pictures of my Living Room HT project, so far, just for fun. Cell phone pictures.
Boss inspecting hole cut for W100. I removed the stud in the middle. It was not the same one the TV was mounted to because there's a floor between the 2. It's a tri-level house.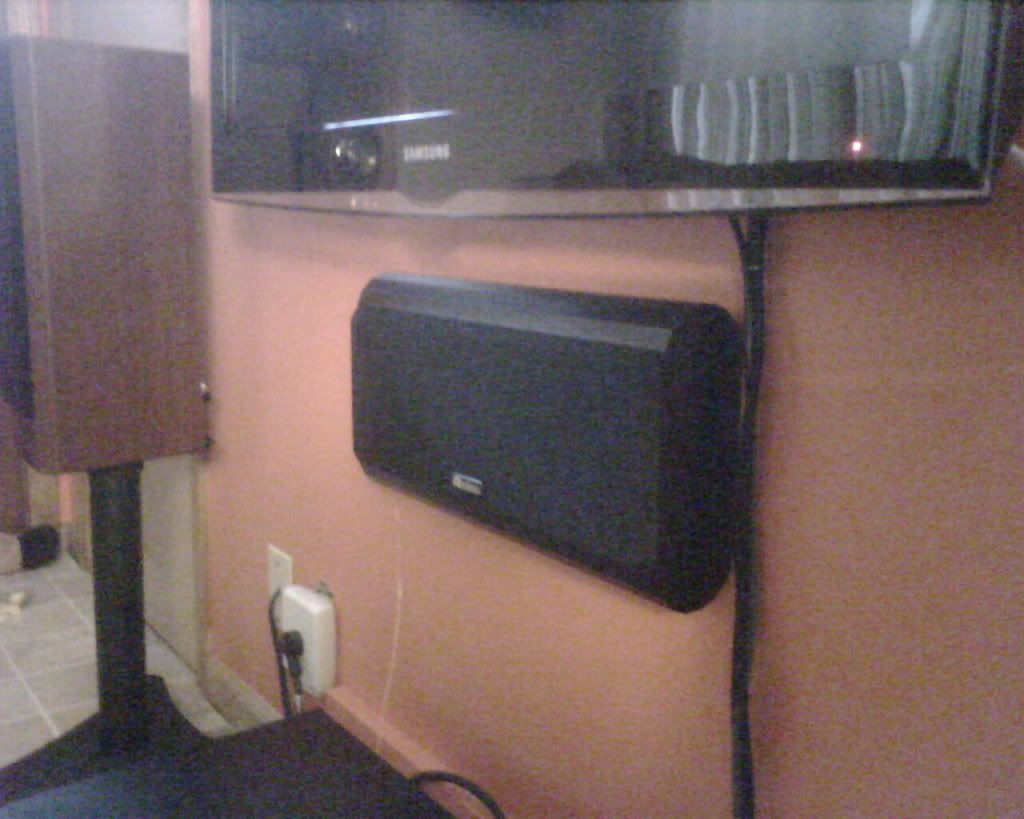 After W100 mounted.
Different view.
Waiting on ordering W22 and installing them next. Position them as far as possible away from TV, meaning removing more studs, but will attempt to strengthen support of what's left. Then an RF remote with electronics mounted in room behind wall for a clean look. Will use a PCV pipe in wall to transfer cables from electronics to TV, and use HT wall plates for speaker wires.
Edit: The wall color is closer to the red/orange in the 1st picture, not the pink that the other 2 look like.