Recently added item(s) ×

You have no items in your shopping cart.
Get free, friendly, expert advice call 1-888-352-9466 or
email
The Water Cooler
Re: The year of the (Nakamichi) Dragon
BBIBH
01/28/23
12:28 PM
they have reused the "Dragon" name as well, as it once was an amazing cassette deck. Wish I still had mine, for retro purposes as if vinyl can make a comeback, why not cheap tape technology that is easily destroyed...
1
26
The Water Cooler
Re: Anyone like hot stuff?
Ya_basta
01/21/23
03:20 PM
Originally Posted by Mojo
Did you get that from eating hot shit that would kill the devil himself?
Seriously though, unless you go into the doctor bleeding and holding a severed appendage, they claim all is good and send you right on home. You are certainly very fortunate to have pulled through, Cam. I'm glad you're still with us.
I was very lucky as it is how Christopher Reeve died.
8
312
Hearing Things
Re: SUb Help
TroyD
01/18/23
07:06 PM
I really really got to get into proof reading before I post

Its not so much what I am hearing and not hearing. When I did the measurements my graph shows big dips at 100 to 200hz
if I could post a pic here I would.
as for the sub, well I guess I could do that. just if I sit straight up and stick my neck 1.5 ft forward, Id have the perfect bass. nice n tight
2
97
Technical Questions
Re: ADA1500
Canesfan27
01/18/23
03:30 PM
I didn't take it apart but maybe a bad cold solder connection. I didn't get any DC readings before I sent it back. Not sure how long it'll take for diagnosis but curious to see what the issue is.
10
549
Home Theater
Re: A circumspective podcast
Mojo
01/14/23
08:41 PM
We're not born with critical thinking skills. They have to be taught. I would posit the vast majority of earth's population cannot think critically.

When we started walking the earth, we didn't think critically. We practiced survival-level thinking.
2
187
Advice from Axiom Owners
Re: Is Axiom Audio Out of Business - No Phone or Email
Hambrabi
01/12/23
05:00 PM
My interpretation is that Monster went into free fall after losing the lucrative cash cow of manufacturing all the headphones for Beats Audio.

A $200 headphone only costs $5-$10 to manufacture and package because all you're doing is sub-contracting out to Chinese factories that pay a few dollars a day in wages. Even if you spend $40 on marketing per unit, you come out way ahead. That's one of the reasons why there's so many online wristwatch start-ups, because a $120 quartz watch or $500 mechanical watch with leather strap and sapphire crystal only costs $2-$5 each when purchased in batches of a thousand.

Beats secretly went into direct negotiations to be purchased by Apple, and that required cutting Monster out of the deal. Monster made a lot of enemies along the way, they even sued Disney/Pixar when "Monsters Inc." came out (and apparently won), so no one was feeling sorry for them. I think retailers only put up with them because of the huge markups that come with selling a $20 surge protector for $300.

Beats is now another Ralph Lauren, Tommy Hilfiger, or Yves St. Laurent and appears to be focused exclusively on licensing.
116
10,163
The Water Cooler
Re: Merry Christmas and Happy New Year!
Mojo
01/07/23
04:35 PM
I hope he finds a new path.
kNOWmad
Took a trip to the future
Only to find
A stronger me
With a much tougher mind
Amidst the escarpment
Tattered and scorched
I saw how mankind
Had pillaged and torched
I learned enough about men
To make no ally
loyalty was my virtue
But only to I
I dished lots of mercy
But not for compassion
I made my own laws
And got satisfaction
I tried to reason
But it wasn't for goons
My revolvers worked better
As they blasted out tunes
I shot and I slashed
To avoid being prey
Dying ain't much
of a living I say
Then I came back to the now
No longer naive
Don't matter how I die
Only how I live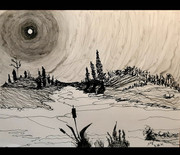 21
1,354
Home Theater
Re: Center speaker
Mojo
01/04/23
04:50 PM
The OP didn't say he had an amp. I just wanted to make sure he doesn't use it for anything but line levels.
32
1,205
AxiomAir General Discussion
Latest update Axiom Air
Corsida
01/03/23
10:53 PM
Good afternoon, trying to update my kickstarter Axiom Air. I did the USB boot to version V2.08 as found in one of the forms, but it says the are no more updates after that. The N3 AA I have is updated to V2.14.7 and also says no other update available.

Any help would be appreciated.
Thanks
0
89
The Water Cooler
Re: Think entertainment is entertaining?
Mojo
12/30/22
08:00 PM
The good news is, my son and his lady have selected, after a 1.5 hour analysis, the optimum theatre for viewing Avatar. Unfortunately, even that choice does not meet all the specifications Cameron built into the movie.
1
108
Home Theater
Re: HT in-progress
Mojo
12/30/22
06:37 PM
And the wonderful thing is, we will be able to take advantage of the numerous generous Axiom programs to more economically upgrade.
215
19,927
Forum Statistics
Most Online
2,082


Jan 22nd, 2020
Who's Online Now
0 members (), 111 guests, and 10 robots.
Key:
Admin
,
Global Mod
,
Mod